Mussvital Soap-free Emollient Shower Gel is a specific dermatological formula used for the daily care and hygiene of atopic skin in children and adults.
Built around the MUSSVITAL brand – Spain's best selling range of dermatological gels – MUSSVITAL Dermactives is a range of dermato-cosmetic products containing biologically active ingredients made with proprietary technologies into the right formulations to suit every skin type.
We would like to mention two components of our moisturizing skin lotions which constitude what we refer to as our Derma-Protect Barrier Complex.
DuraQuench™ IQ SA is a proprietary technology developed to provide more effective and longer lasting skin moisturizing effects. Studies show that DuraQuench™ IQ SA forms a lipid bilayer structure very similar to that of healthy skin. In comparison with the control group – patients treated with DuraQuench™ IQ SA had a lipid bilayer that was thicker and more tightly packed. As a result – it was better able to retain moisture within the skin.
Compared with commercial moisturisers – DuraQuench shows significantly improved visual dryness and reduced wáter loss through the epidermis.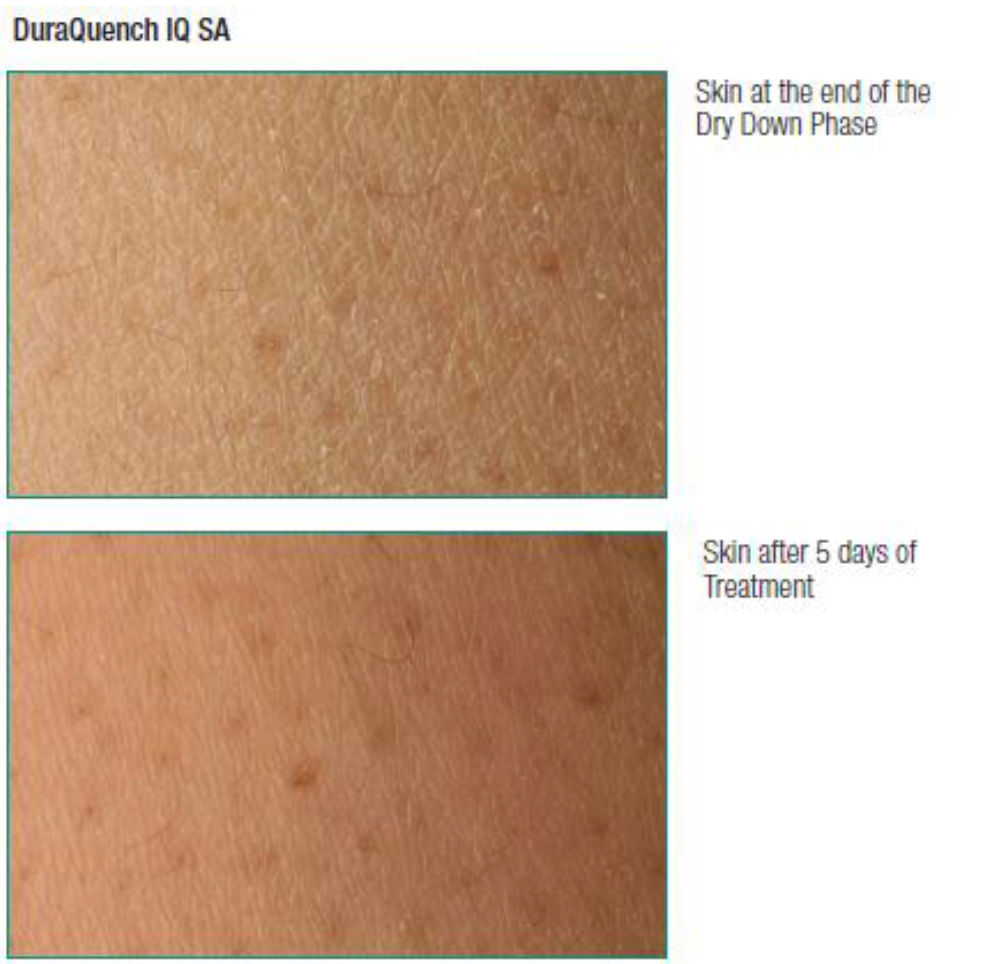 SyriCalm™ CLR (PC) is a proprietary naturally derived product which contain ingredients like Phragmites Communis Extract, Phragmites Kharka Extract and Poria Cocos Extract.
These ingredients help to relieve and reduce skin inflammation. The ingredients also provide barrier repair and maintenance functions. These properties are useful in traumatized skin.
SyriCalm™ CLR (PC) conforms to ECOCERT Natural and Organic Cosmetics Standard. It is also NATRUE certified.
In addition to DuraQuench™ IQ SA and SyriCalm™ CLR (PC) – our moisturisers also have ingredients like Capric Triglycerides – a super-light non-greasy emollient – providing easy spreadability and silky smooth touch, Shea Butter – a well-known skin superfood – rich in vitamins A, E, F and containing the fatty acids/nutrients required for collagen production, glycerin a well-known skin softener & moisturiser, panthenol (vitamin B5) a humectant which retains skin moisture and allantoin which is a skin conditioning agent.
Mussvital Dermactive Cleansers are also special. They use sulfate-free ingredients like coco-glucosides, glycereth-2 cocoate and disodium laureth sulfosuccinate. These are kínder and more gentle to your skin.
Disodium laureth sulfosuccinate is not the same as Sodium lauryl sulfate or other sulfate surfactants. Sulfates are small molecules that can penétrate and irritate the skin. Disodium laureth sulfosuccinate is a large molecule that cannot penétrate the skin.